More than 40 years of experience
Clients are our warranty.

"Working with AFEX has allowed us expediting foreign trade processes and, therefore, increasing reliability with our foreign vendors. For more than 10 years, we have developed a trust-based relationship, which we could well say has become an "alliance", due to the transparency, readiness and timeliness of the information. AFEX's staff is very professional and approachable".
Julio Cesar Salviat M.
Managing Comptroller, Tecval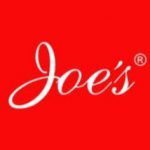 "Since we moved all our foreign trade transactions to AFEX we have experienced a huge improvement, both in terms of operation, which is much simpler, faster and friendlier, and in terms of the excellent and tailored service they provide, attentive to every detail and notifying us if anything is missing in our transaction. Those are the details that definitely make the difference and make it the best institution we have operated with".
Gustavo Errázuriz.
Managing Partner, Importadora International Global Trading Ltda.

"The service is excellent, easy and fast, and, in general, with much better rates compared with banks. I recommend it".
Javier Ferreira.
General Manager, Tu Gadget

"We've been working with AFEX since 2014 and we keep the work relationship due to its readiness, promptness and efficiency. Its executives provide a warm, respectful and effective service, providing solutions for any problem and allowing the expeditious and safe flow of transactions. I totally recommend it".
Carmen Peñailillo V.
Administration and Finance Manager, Multicarpet