Foreign Currency Market and Exchange Rate
We cover all your payments needs, because we work with more than 100 different foreign currencies. EXPORT SMOOTHLY. We are specialists in currency exchange in Chile.
Our complete financial service, which provide tailored solutions for all your projects,
sis focused on international transfers.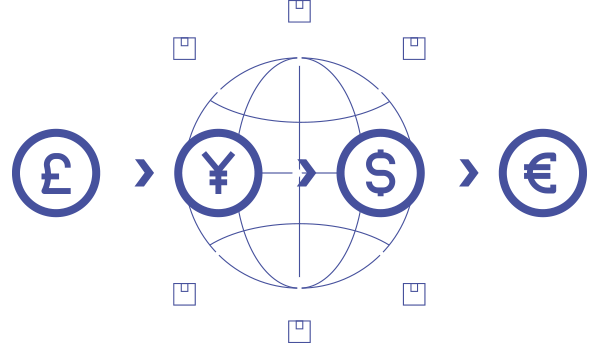 Based on that, we work with currency exchange rates for payments to vendors, and more. We are committed to settle your currencies through currency exchange with simple national and international transactions. Currency exchange in Chile is our specialty, since we cover all your payment needs and because we work with more than 100 different currencies.
Since the services of AFEX AV specialize in the international transfer product, providing the customer a rapid and completely personalized service with prices that are significantly lower to those offered by banks, become our client now!
Find out more about
currencies and exchange rates.
What can I do with
currency exchange in Chile?
We cover your needs of national payments in dollars and euros. You can pay to forwarders, customs agencies, insurances companies and perform any type of deposits in national and international current accounts in a rapid and safe way. Best of all, we have direct access to all the currencies of the world.
Settle your export returns from financial services
Export returns from financial services are given through direct transactions, which we ensure are finalize as best as possible, in accordance with the needs of your business or investment.
Reception of foreign funds from export payments in more than 20 currencies
Regarding currency exchange, we have a complete reception of funds, where we offer more than 20 different currencies for carrying out your planned transaction or projects.
Buy USD and EUR for deposits in national accounts
In this sense, besides international transfers, we offer deposits in national accounts. This way, no matter what is your plan, we solve all your needs rapidly and at a low cost.
The Inflow of currencies from abroad is under the Compendium of Foreign Exchange Standards
This means, we comply with the regulation on subjects related to foreign exchange operations.
Frequently Asked Questions regarding
our  Company